This is Ray Beck and Owen Griffin and taking the photo is Mandy Giffin
Holmwood Wreckers have been long time supporters of the Giffin's passion for speedway
Raymond has been racing for just over 30 years, starting back when he was just 16, over the years he has competed in several titles and meetings earning himself numerous trophies in his commodores and LT toranas.
Currently he is competing in the 4 cylinder class in a Mitsubishi Mirage with his daughter Bek.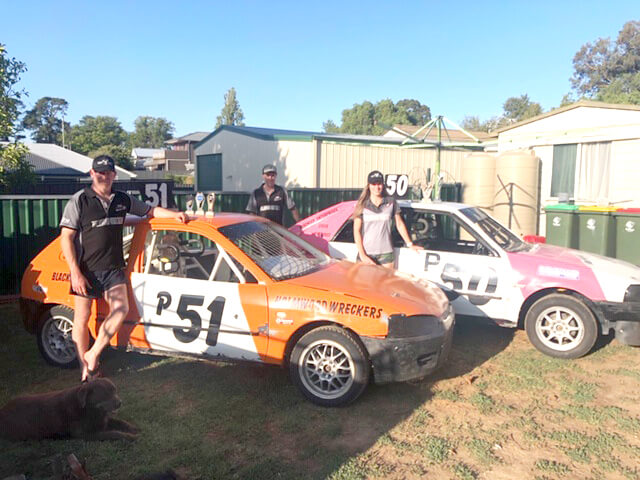 Bek has been racing for just on 6 years starting out in the junior division (10-17yrs) in her Ford Laser and now competing in the 4 cylinder class. Last season at the NSW 4 cylinder titles she earnt herself 3rd in the state for the standard 4 cylinder class at Nowra raceway.
Both Raymond and Bek are competing across NSW at a variety of tracks including; Nowra, Dubbo, Gilgandra, Goulbourn, Grafton, Narrabri, Tamrowth, Moryua, Cullen Bullen and many more.
On the 8th of February they will both compete in the Australian 4 cylinder title held at Grafton Speedway.
Our team are ready to give you a hand